Portable ice skating rinks  provide a fun experience with many benefits that are not only great for your wallet but also the environment.
1. You can skate no matter what time of year. No matter what temperature it is. All you need is a flat surface and you're skating in no time. Portable ice skating rinks are just that, portable! They can be easily built and torn down in just a few hours allowing them to be installed virtually anywhere that space permits.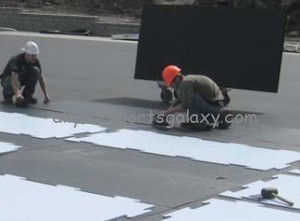 2. No skin burn when falling on the ice. Synthetic ice rinks do not require refrigeration of the surface which means no freezing cold ice to fall on and burn yourself. This is great for beginners who might fall before they get their balance on the synthetic ice.
3. Synthetic ice rinks are environmentally friendly. There is no need for cooling of the rink. Electricity is not needed to cool the ice therefore drastically increasing the energy and cost savings. The lack of need for water also cuts down significantly on wasting this precious resource.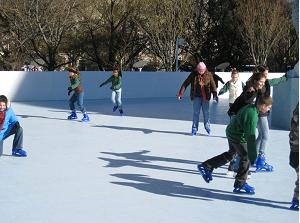 4. They are less costly to maintain. There is no need for an ice resurfacer. This means less personnel is needed to maintain and run the ice rink. These savings in costs make their way to the consumer and allow for just as much fun as real ice at a more affordable cost.
5. Feels just like real skating on a frozen body of water, such as a lake or river. A portable ice skating rink uses a lubricant which is non-toxic and engineered to glide and feel just like real ice without the upkeep. The synthetic ice rink is great for beginners all the way to professional skaters.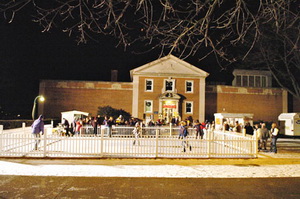 With all these benefits there is no better time than now to rent a synthetic ice rink for your next party or event with All Year Sports Galaxy.