For your ice rink project we can recommend several products from our line:
Heavy Duty Commercial ice rink system
Panel Dimensions: 4′ x 8′ x ½", 78 lb.. (Metric: 122 cm x 244 cm x 13mm, 35 kg)
Heavy Duty synthetic ice is recommended for public skating, hockey training, figure skating, and any commercial use installation. Heavy Duty synthetic ice was specifically designed for large оr small outdoor facilities. This design helped to achieve recognition by creating the first successful full-size outdoor synthetic ice rink. Heavy Duty is a solid core product using the Super-Glide® Ice Blue surface. The unique Ice Blue surface has a chemical composition designed to ensure lifetime lubrication, allowing thousands of hours of commercial use while still maintaining the highest skating quality.
For more information about Heavy Duty Commercial system – contact us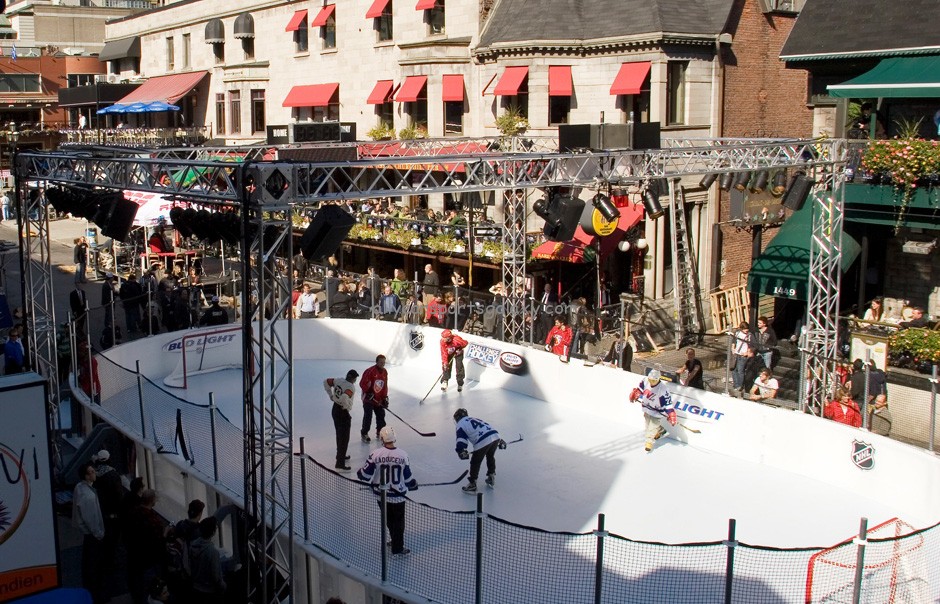 Underlying Membrane for larger rinks or outdoor installations
An Underlying Membrane is needed for a larger size of the rinks and it helps with installation of outdoor facilities. Underlying Membrane is designed to eliminate friction during expansion and contraction. The Membrane lays down first allowing the surface to move freely during changing temperatures so no binding occurs. Usage for other size outdoor facilities depends on size of the rink and the sub-floor surface condition.
Underlying Membrane Panel Size: 4' x 8' x 1/4"; 31 lb. (Metric: 122 cm x 244 cm x 6 mm; 14kg)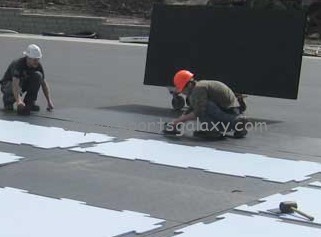 Ultra Synthetic Ice rink system
Panel Dimensions: 4' x 4' x 3/8", 29 lb.
Our Ultra synthetic ice is recommended for home use, smaller recreational or training rinks, and can be installed either indoors or outdoors. Like all our synthetic ice, Ultra is outstanding for hockey training, figure skating, or recreational skating.
Ultra synthetic ice was designed to meet the needs of the home owner. Panels are a comfortable 4′ x 4′ size that makes them lighter and easier for a single person to handle, and easier to ship. Ultra panels is also our most affordable synthetic ice product, making the decision between quality and price a little easier for the budget-minded. Priced nicely from $185/panel plus shipping.
Contact us to get your Free Quote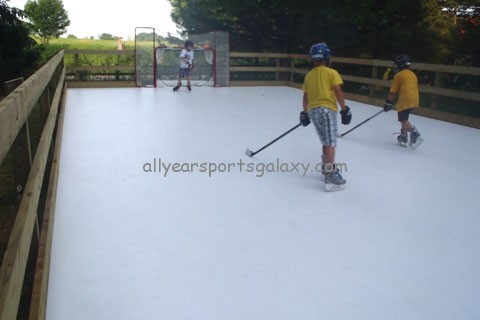 Home Goalie System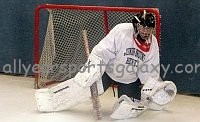 Ice gives goalies unlimited training time, increasing reaction time and improving overall skills. Goalies need quality time not offered in traditional ice rinks due to the cost. Training at home on Home Goalie System synthetic ice gives the player time to develop specific maneuvers increasing their overall ability. Practice for hours with no ice fees. Home Goalie Systems are currently developing the world's best goalies.
Special Feature: Curved and angled front edge creates shot deflection like being tipped by aplayer in a game. Includes a movable shooting pad designed to allow shots from any angle.
Standard Size: 9′ x 15′ (2.74m x 4.57m x 1.27cm)
New Larger Size: 13.5′ x 15′ (4.11m x 4.57m x 1.27cm)