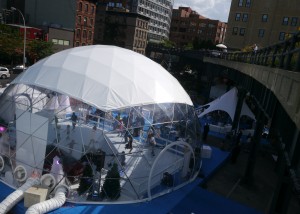 Amid the taxi horns and screaming sirens on the streets of New York City, tires touch ice on a hot August Day. Inside a man-made snow globe, a scarlet red AWD Jaguar glides onto the ice while snowflakes and an Olympic figure skater dance around the car. Recreating the winter scene in the middle of summer was the responsibility of a Wheeling company, All Year Sports Galaxy, LLC.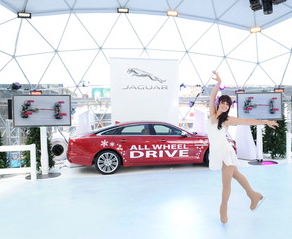 The event was open to the public and featured free skating, ice cream, and frozen drinks.  Thousands of people enjoyed a bit of winter in the middle of New York summer heat.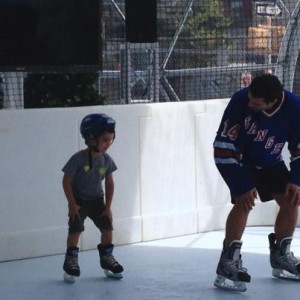 "It is our goal to provide the best quality product for customers. We pay as much attention to detail whether we are providing an ice rink for a birthday party or a huge corporate event like Jaguar or DKNY," states owner of All Year Sports Galaxy, Vadim Slivchenko.