All Year Sports Galaxy offers the best synthetic ice skating surface for both temporary and permanent skating rinks and facilities. It is designed for home or commercial applications, created to replace real ice. We offer all needed components for building successful ice rink facility. All Year Sports Galaxy will assist you with all your needs for complete ice rink facility. Our staff can travel to your location to supervise the installation of our product and train you and your staff on the maintenance and operation of your new facility.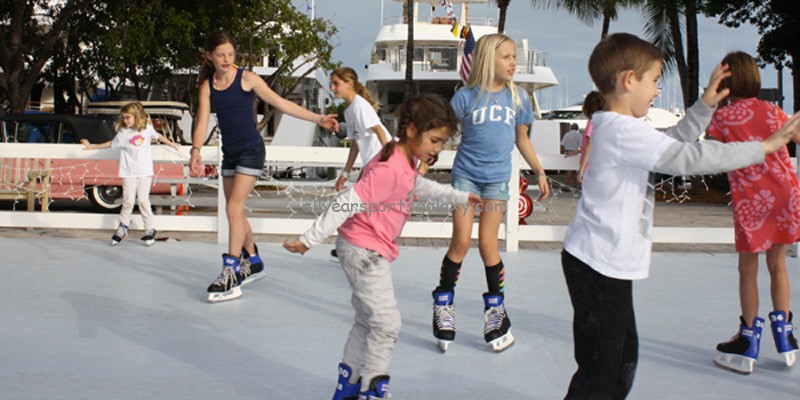 Super Glide Commercial Grade ice rink – Heavy Duty
Outdoor facilities are no problem since all sheets, or panels go together with Patent Pending Interlocking System that controls expansion and contraction and eliminates movement in all directions. This is the most advanced skating surface, proudly designed by the leaders in the Synthetic Ice Industry.
Heavy Duty Ice rink Panels Dimensions:
 4′ x 8′ x ½", 78 lb.. (Metric: 122 cm x 244 cm x 13mm, 35 kg)
Appropriate for Commercial or Heavy Duty Home use.
Click here for more information about Commercial Grade Panels.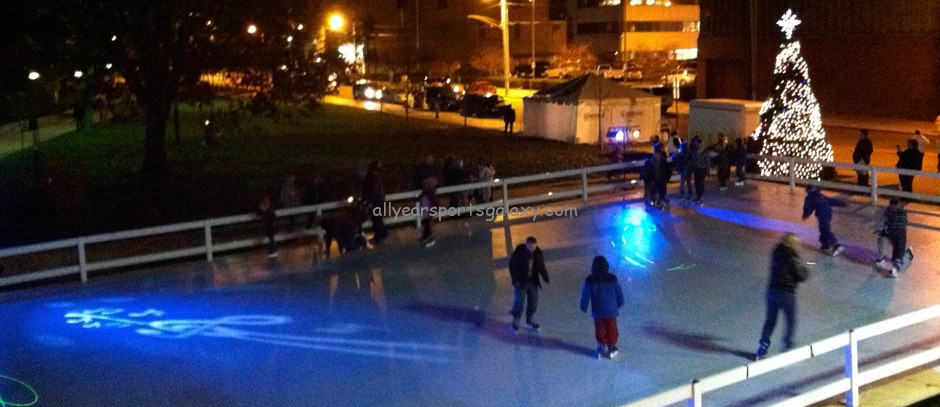 Super Glide Ultra – Home Synthetic Ice
Super-Glide Ultra synthetic ice is recommended for home use, smaller recreational or training rinks, and can be installed either indoors or outdoors. Like all Super-Glide synthetic ice, Ultra is outstanding for hockey training, figure skating, or recreational skating.
Home Synthetic Ice rink Panels Dimensions:
4′ x 4′ x 3/8″, 29 lb. (Metric: 122 cm x 122 cm x 1cm, 13 kg)
Click here for more information about Home Grade Panels.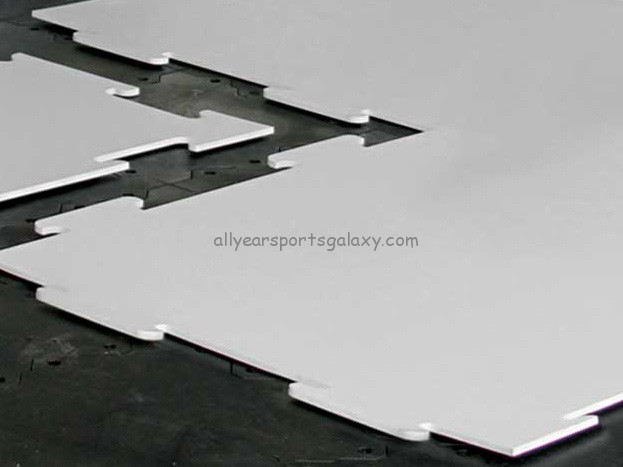 High Quality Pro Wall Ice rink Dasher Boards
The ProWall™ Rink System is the perfect solution for customers ranging from backyard or basement rinks all the way up to NHL size Park & Recreation facilities. These 42" high boards are made of durable, rotationally-molded plastic, ProWall is the perfect sport containment system for ice hockey, inline hockey, floor hockey, soccer,  lacrosse, indoor football and more.
Contact Us for more information about this product.
Ice Rink Supplies and Accessories
Rubber Flooring
Benches
Hockey Equipment
Figure Skating Equipment
Rental Skates
Skate Sharpeners
Custom Dasher Boards
Protective Netting
ProStyle Goals and Practice Goals
Hockey Pucks
Subfloor Systems
Contact us to receive our complete list of supplies.