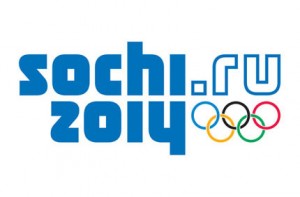 2014 Sochi Winter Olympics
With the 2014 Winter Olympics coming to a close, All Year Sports Galaxy was happy to see many athletes having great success, especially in the ice skating sports! The United States completed the Winter Olympics in 4th  place with 28 total medals, 9 of them gold. Russia, Norway, and Canada took the top 3 spots with Russia coming in first place with 13 gold medals and 33 total. The Netherlands took home 8 gold medals, all of which were in the speed skating competitions! It pleases us to see how well all the countries performed and can only imagine how many of the skaters in the Olympics started off using synthetic ice rinks like the ones we provide!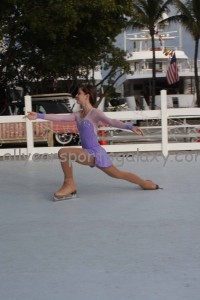 Keeping the Ice Constant
One of the major issues of the 2014 Sochi Olympics has been the weather; this has been one of the warmest winter Olympics in history and the snow and ice are proving to be something tricky to manage. Sochi is located on the South Eastern end of Russia and borders with the Black Sea, it is the summer vacation spot for many Russians, due to its tropical weather and access to beaches. Because of those conditions the weather has made it difficult to keep the Olympic courses and tracks constant for every athlete. Many athletes have felt that the freestyle snowboarding and skiing courses are different than the courses they trained on, being that the snow is mushier than back home.
Synthetic ice rinks  provide a great way to ice skate in any condition; they circumvent the need for cold winter weather and large bodies of water to freeze over. This allows competitors to train all year round. Many athletes train in conditions that they become accustomed to so you can imagine what kind of advantage this gives athletes as opposed to having to chase the seasons in order to get enough training under their belts.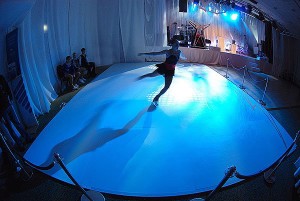 Bringing the Ice Home    
We here at All Year Sports Galaxy have enjoyed every aspect of the 2014 Sochi Winter Olympics. Witnessing the world come together through sports, especially many of the sports that we cater to, is inspiring to us. We strive to provide everyone from Olympic Athletes, to kids attempting to ice skate for the first time, a way to bring the joy of sports and ice skating to their homes. We truly believe that sports are a universal language and enjoy seeing it first hand with events like the Olympics. When countries can come together and forget all their differences, the chance to connect and transform the way we think about one another becomes a great opportunity to bring the world closer together through sports!
We want to congratulate all of the 2014 Sochi Olympic athletes and can't wait until 2018 for the next Winter Olympics!