An Exclusive Interview Vadim "The Russian Rocket" Slivchenko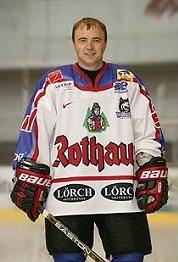 Q What has been one of your greatest accomplishments as an athlete?
A "The biggest accomplishments is to represent my home country -Ukraine-  at Olympic games and  World Championships"
Q How was the transition from professional sports to owning a business?
A "Professional Sport teaches you: self discipline, achieving goals, working towards better results. These characteristics of professional athlete helped me tremendously with creating and operating business"
Q What has been one of your greatest accomplishments as a business owner?
A "The hardest part about owning a business – probably finding the right employees. We train new employees every year and improve quality of our service. "
Q What advice would you give to athletes who are thinking of starting their own business?
A "The best advice to anyone, including athletes who think to start their own business is to believe in themselves and find something what they like to do everyday. Push that idea to the next level and enjoy every time you work! You must believe in yourself and your business or it will never work!"
Q What do you envision for the future of your company?
A "I see the future very exciting and busy! I will continue to improve quality and safety, overall look and appearance of our products – Portable Ice rinks and Roller rinks. I will make sure that All Year Sports Galaxy will be always preferred option for anyone who needs temporary ice rink or roller rink"
Q Have you worked with any big clients?
A "We worked with many celebrities and big companies. Different type of venues: private birthday parties, new product launches, customer appreciation events, TV productions, ext… For privacy of our customers we keep most of them private and not showing any pictures at our website"